BMW x MISSION: IMPOSSIBLE – GHOST PROTOCOL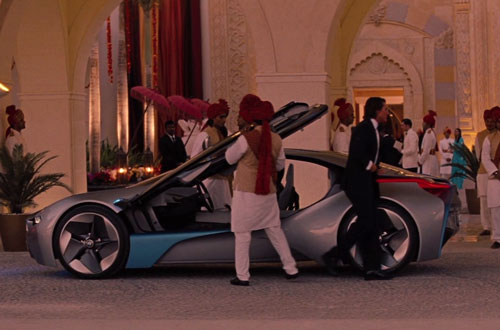 BMW was gearing up for something major; the introduction of a new foray into electric vehicles with the "i" line. An automobile this revolutionary could only be entrusted to the man on the cutting edge of technology: Ethan Hunt.
The i8 was featured in Mission: Impossible – Ghost Protocol climactic chase, showcasing the futuristic BMW ConnectedDrive. The response was enormous, the BMW i8 Concept was the highlight of the film, the only vehicle the Impossible Mission Force could trust with the task of saving the world. As a central star, the i8 sat front and center on the red carpet for the film's premiere.
The results were staggering, the highly touted placement combined with a world wide 360 degree campaign generated over $16.25MM in media value. The i8 would be highest selling electric sports car for over three years following its launch. The massive partnership made BMW synonymous with the Mission: Impossible series, leading to prominent partnerships with blockbuster sequel Mission: Impossible – Rogue Nation.